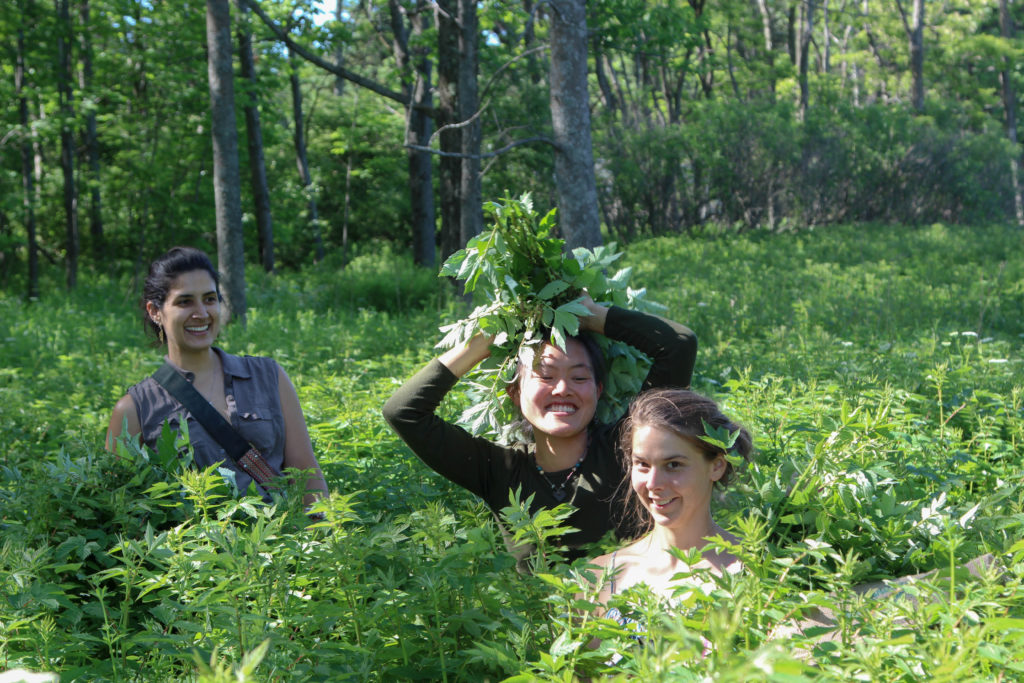 The 2022 Apprenticeship is Full
Please consider being a student instead (there is room for 1 more student as of April 19, 2022).
The Northeast School of Botanical Medicine offers three positions for herbal apprentices. This is not a casual work/study program, but a demanding apprenticeship where you will be working closely with 7Song. The apprenticeship begins in spring and ends in December. There are no shorter apprenticeships available.
The herbal apprenticeship is for students interested in training as clinical herbalists and wanting to delve deeply into the world of plants and herbal medicine. Since we will be working closely together, each applicant will be interviewed in person. While some of the tasks are directly related to plants, such as gardening, wildcrafting and medicine making, other aspects include preparing the classroom, filling and labeling tincture bottles, computer work and fixing whatever needs to be fixed.
Apprentices are also students of the Community Herbalism Intensive.
Apprentices accompany me to the Ithaca Free Clinic and observe while I work with patients. Because of this, I am looking for people who are clinically oriented and plan to treat people as their skills grow as community herbalists.
Since there are few opportunities for herbal students to be directly involved in clinical work, I want apprentices who will take these skills seriously and bring them forward.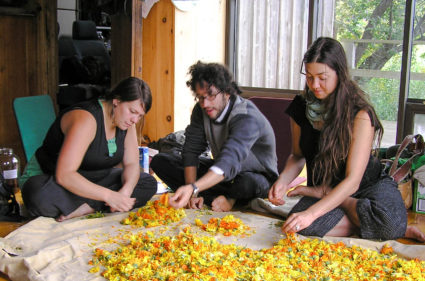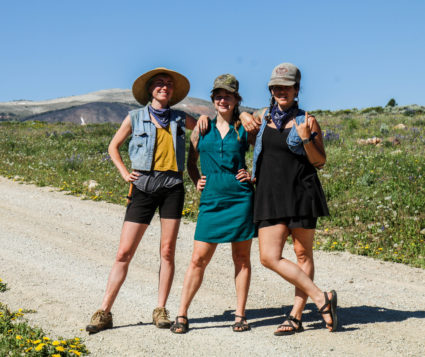 There is no tuition cost for apprentices, though they must provide their own housing, books, tools, etc. Please do not apply for the apprenticeship only to save money on the other programs.
An important note; Before applying for the apprenticeship, please also consider being a student, as there are only 3 spaces for the apprenticeship and they fill fast. Also, if you look at the below schedule, you can see that there is little time to have a job, so apprentices must be financially capable for their time here.
Apprenticeship-Approximate hours:  On Monday-Wednesday the below time includes attending classes in the Community Herbalism Intensive.
There is some variability, working different hours at the clinic, helping with the weekend program and other variables. There is also time off when I travel.
Monday 11-2:00 (when class begins)
Tuesday-9:00-10:30 (when class begins)
Wednesday 11:00-2:00 (when class begins)
Thursday 2:00-7:00. These are the hours I work at the Ithaca Free Clinic. Two apprentices accompany me each week
Friday 11:00-5:00
Saturday-Do not meet
Sunday-12:00-4:00 (we occasionally meet on Sundays)
If you call about the apprenticeship, one of your biggest considerations is 'do I want to be working with this person daily for nearly a year?'  One of the main things I have learned from offering this apprenticeship for over 20 years, is that this is a key consideration. The time commitment is demanding as well.
Please let me know if you have any further questions.